An Overview of Types of Wood Floors

Wood floors are all the rage these days, and part of the reason for the upswing in popularity is the wide variety of looks, grains, and textures that modern wood flooring has to offer. While traditional hardwood flooring was rather uniform in its classical beauty and resilience, many newer types of flooring expand the options for those who want to break with the tried-and-true flooring styles. After hiring the best flooring contractor in Roswell, GA, your next step is to narrow down the field of prospective wood flooring types to find a perfect match for your lifestyle and décor.
Laminate, engineered, bamboo, or hardwood flooring installation can have a significant impact on the value and appeal of your home. Before you can decide which flooring type is best for your residence, you first need to understand the full range of wood flooring products available on the market today. Though most wood flooring is designed to present the appearance of hardwood, the way that appearance is achieved can differ from type to type. Keep reading below to learn more about the various types of wood flooring available for residential installation.
True Hardwood Flooring
Hardwood flooring has been around for centuries because of its classical sophistication and great resilience. Hardwood flooring comes in plank form, and those planks are fitted together tightly with tongue-and-groove joints that form a smooth, seamless flooring surface. That wood can be left lightly finished to maintain a matte appearance, but it's more commonly coated with polyurethane or varnish to increase its resilience to scratching and scuffing. The urethane also gives it a beautiful, lustrous finish that lends a high shine. Another benefit of hardwood flooring is that it can be refinished several times before it needs to be replaced, which allows homeowners to renew the finish and make it appear freshly installed.
Laminate Wood Flooring
Laminate flooring is created by compressing multiple layers of fiberboard together to form a foundation that replicates the hardness of wood. To finish the planks, a photographic image of wood grain is added to the surface, then a protective coating is placed over the photographic image to protect it. Most laminate flooring features click-lock installation, which means that each plank clicks and lock into place along the edge of the preceding plank. While laminate flooring does offer a lower entry price than standard hardwood, it can't be refinished and renewed like hardwood. Instead, it must be replaced when it shows excessive wear. Also, because it's made of compressed fiberboard, it's susceptible to water damage if it comes into contact with moisture for a prolonged period.
Engineered Wood Flooring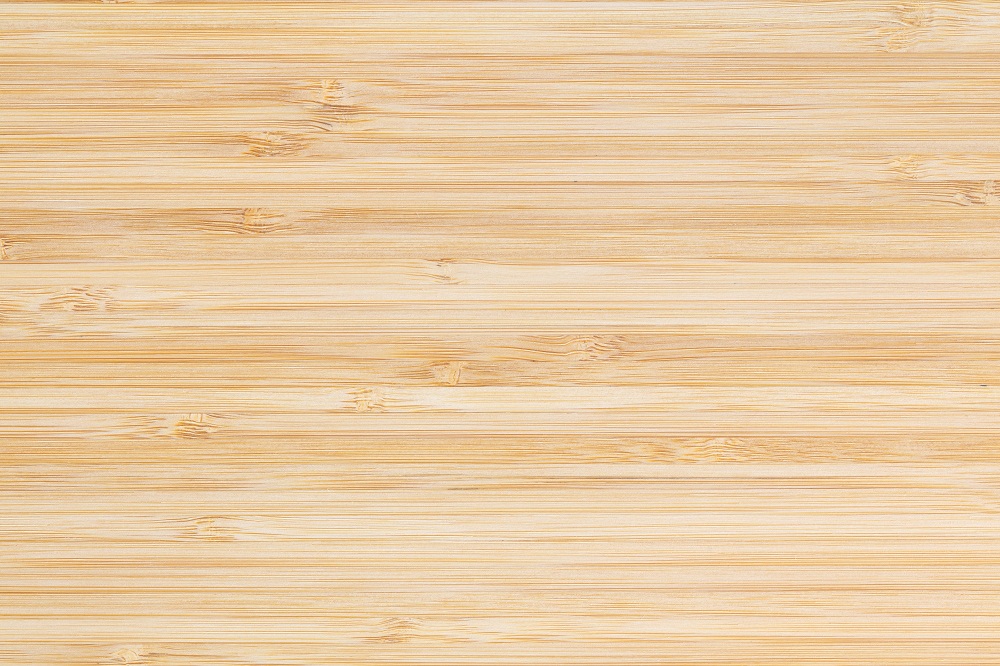 Engineered flooring splits the difference between hardwood and laminate and, as a result, it possesses some of the strengths found in both types of flooring. Engineered flooring is made from real wood layers that are glued together. A layer of finer wood with the desired appearance is added to the top of the other layers and is sanded and finished to replicate the look of hardwood. The top layer is usually 4 mm in thickness, which allows it to be sanded and refinished several times during the life of the flooring. It's less expensive than true hardwood, but it's more durable and attractive than laminate flooring. It also has superior stability, which means it isn't impacted as dramatically by environmental factors such as humidity and temperature.
Bamboo Flooring
Though technically bamboo is a type of grass, floors made from it are still considered a form of wood flooring. Bamboo fibers are placed under great pressure to form boardlike flooring planks. Bamboo flooring offers a sustainable option for those who are concerned with protecting the environment. It also resists moisture better than almost any other type of natural flooring material. Bamboo flooring is resilient overall, but it's softer than true hardwood and is more easily scratched and dented. It's also more expensive compared to the other types of flooring mentioned above.
Whether you decide to install hardwood, bamboo, engineered, or laminate flooring in Roswell, make sure you understand the pros and cons of each type and choose accordingly. To learn more about the different types of wood flooring, contact Atlanta Floor One at (404) 578-0926.