Choosing the Right Hardwood Floor contractor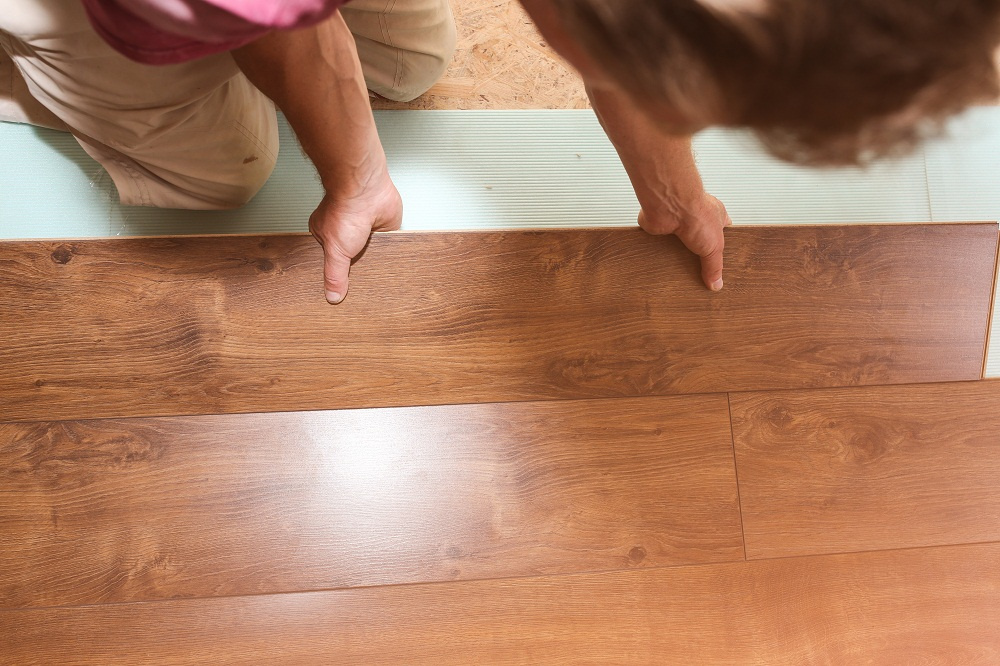 Installing hardwood or laminate flooring in Cumming can be a significant upgrade to your home. Not only do stunning new hardwood floors boost your property value, but they'll also provide you with years of enjoyment and can rejuvenate a room in need of updating. There are many reasons to install hardwood flooring, and thanks to the help of the best hardwood flooring installers, you can execute a project that will provide you with a resilient, sophisticated, and aesthetically pleasing flooring option.
However, not every hardwood flooring expert may be right for your project. Different flooring contractors may specialize in different types of hardwood and laminate flooring. Also, you may not mesh personally with every contractor who is qualified to perform your installation. As a result, it's important that you conduct duly diligent research to find a hardwood flooring contractor who is reliable, technically adept, and ethical. How does a homeowner find the perfect contractor for his or her project? Read below to learn a few tips that can help you do just that.
Search through the Store
When seeking service providers, many homeowners immediately search the internet for local businesses. However, you can focus your search more keenly by asking for a contact list from the store where you plan to purchase your flooring. Most flooring material retailers will maintain a list of contractors their customers have used in the past, which will give you an instant indicator of the contractor's quality. After all, a flooring retailer won't risk its reputation by recommending a subpar installer. Asking your store for contractor contacts acts as a filter for quality flooring service providers.
Use Your Friends and Family
Another way to further trim your list of potential contractors is to cross-reference it against the recommendations of friends and family. Hardwood and laminate flooring are more popular now than ever, which means there's a good chance that several people in your circle of acquaintances have hired contractors and can testify to their work. Use that information to your advantage when attempting to cull the long list of candidates into a top three.
Contact Contractors and Ask Questions
Once you have a solid list of potential candidates, the next step is contacting the contractors on your short list to ask questions and get a feel for the demeanor of each one. A little small talk is fine to get to know your contractor, but there are other more important questions you need to ask as well. For example, ask whether the flooring contractors will move your furniture before beginning or if you'll need to make other arrangements to have it done. Ask if they cut flooring indoors or outdoors because indoor cutting can release considerable dust into the air that will require significant cleanup afterward. Ask how the hardwood installers plan to deliver and acclimate the wood to your interior environment and how the schedule of preparations should be handled. These are all important details that will give you a glimpse into the work habits and attention to detail that each contractor possesses.
Get Estimates
Finally, once you've whittled your extended list of potential contractors down to two or three, the next step is to get quotes on your hardwood flooring installation cost. For most people, cost and budget are significant factors for any remodeling project, and that includes hardwood floor installation. Therefore, before you choose a hardwood installer, you want to know what it will cost you. Make sure to get inclusive quotes that spell out the tasks that will be performed. By doing that, you can effectively compare pricing from the contractors you're considering. Also, remember that jumping on the lowest bid isn't always advisable. Make sure to pay attention to the fine print to make sure you're really getting as good a deal as you think you are.
When searching through the list of hardwood flooring contractors in Cumming, make sure to use these tips to arrive at the perfect flooring installer for your project. Contact Atlanta Floor One at (404) 578-0926.