Keeping Your Hardwood Floor Clean This Winter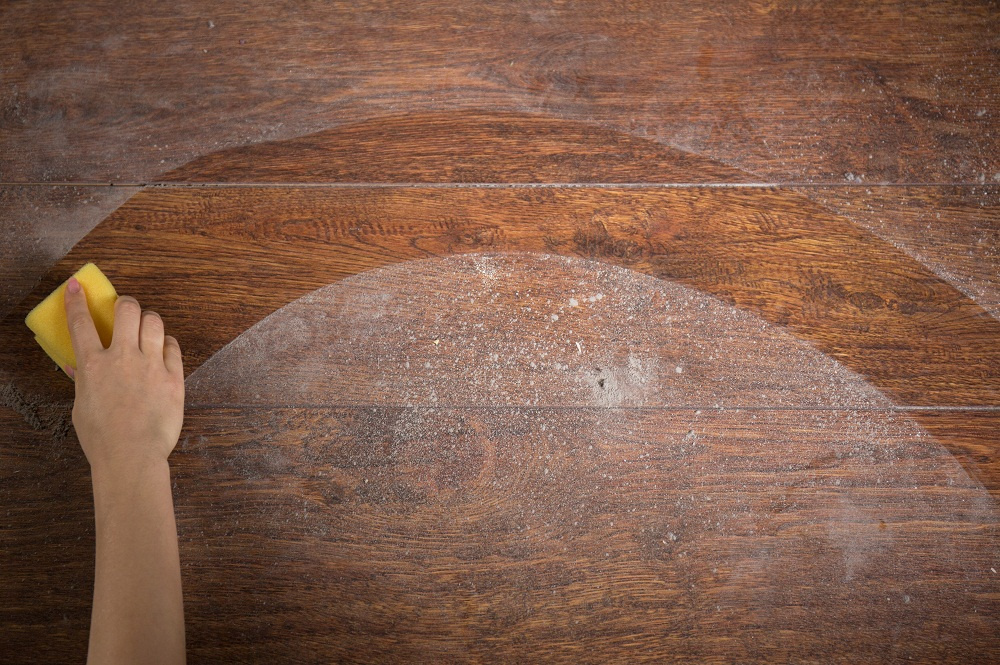 Hardwood floors offer one of the most durable, resilient, and timeless kinds of flooring in a residential setting. However, the daily rigors that floors in your home endure can become magnified during the winter months. Even if you live in a mild climate, the presence of frequent rain from migrating cold fronts and the intermittent appearance of ice and snow can take an even greater toll on hardwood floors. After all, wood is a natural material that can be damaged by water, so it's important that if you've recently undergone
hardwood floor installation in Cumming you care for your new floors in the winter months.
Once your flooring project is completed and the hardwood floor installation service has departed, you need to know what steps to take to maintain your flooring in all seasons. Because of the frequently wet conditions common in the winter and the muddy debris that goes along with them, you'll need to pay special attention to your cleaning tactics when the mercury drops. Keep reading to learn how you can keep your hardwood floors clean and pristine this winter.
Mats Matter
Most people have doormats around strategic entryways into their homes. However, when you have hardwood flooring, the need for robust doormats at every entryway increases significantly. Doormats aren't just there to wipe your feet in passing as you enter the residence. They provide a dry, absorbent surface that can keep moisture from your shoes from being transferred to your flooring. They also catch and capture grit, mud, and dirt that can be tracked inside on frequently muddy footwear. Even if you eschew door mats during warmer months, it's a good idea to find nice, durable, high-pile mats that can be placed around your entryways in the winter months. You'll cut back on your cleaning tasks and prevent damage to your floor caused by moisture and grit.
Stay High and Dry
Even with the best door mats in place, there will still be instances when water will end up on your flooring. It could be because of ice or snow that traveled in on clothing or simply because someone failed to remove their wet footwear when entering the home. In any case, your hardwood flooring is sealed, which should prevent the water from doing immediate damage to the wood. However, moisture that remains on the hardwood for an extended period can result in staining, warping, and other damage to the natural material. Therefore, you must be especially vigilant in the winter months when it comes to moisture on your floor. Keep a microfiber towel or mop within easy reach of high-traffic areas and remove water as soon as you see it.
Keep Deicing Agents Away from Doors
Those who do receive snowfall or ice accumulation may be inclined to use ice or other deicing chemicals to make travel over their sidewalks and porches a little less treacherous. While safety is a concern when traversing icy surfaces, those same substances can be tracked into the house where they can wreak havoc on hardwood floors. They can cause staining or degradation of the finish of the flooring, neither of which is acceptable to homeowners. While your doormats may provide some degree of protection, the best way to prevent your floors from being harmed by salt and chemicals is to keep them away from your porch and entryways when possible. Also, make sure that you have doormats both inside and outside of the doorway.
If you need additional tips for keeping your hardwood flooring clean this winter, there's no better source of information than a
flooring company in Cumming. To learn more tactics for protecting your hardwood from the rigors of the winter, contact Atlanta Floor One at (404) 578-0926.