Residential vs. Commercial Wood Flooring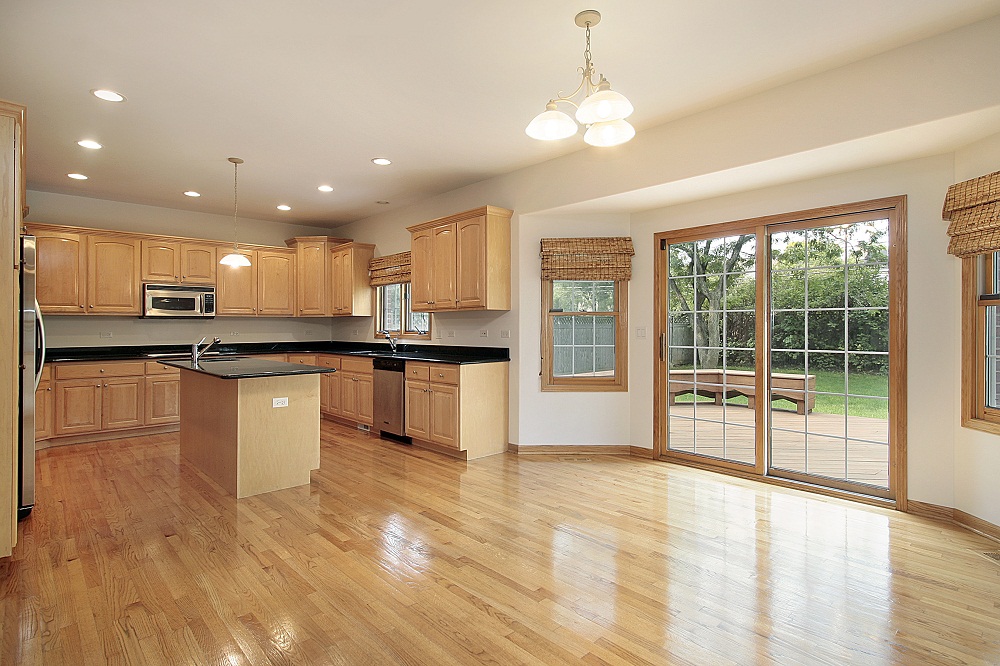 No matter the venue, wood flooring can transform a space and impart a distinctive style on any interior design. As aesthetically appealing as it can be, hardwood flooring can also be highly functional, providing years of wear resistance and durability as your floor ages. With the help of a hardwood floor installation service, you can impact a new visual and functional dynamic on your flooring, whether in a residential or commercial setting.
That said, it's important to distinguish that all wood flooring isn't created equally. In fact, there's a good bit of difference between the type of wood flooring used in a commercial setting and the kind used for residential purposes. Those differences are primarily driven by factors common to each context, such as heavy foot traffic or budgetary limitations. If you're considering the installation of wood flooring in your home or business, it's important to know the differences between the two types of flooring before hiring qualified commercial or residential floor installers in Roswell. Read on to learn more about the differences.
Different Priorities, Different Pros
When it comes to residential flooring, the primary concern usually centers upon the aesthetic considerations over all others. While factors such as durability, ease of maintenance, and wear resistance are of some concern to the average homeowner, the primary purpose of the flooring is to complement and enhance the interior décor through its beauty. Therefore, residential flooring is available in far more colors, textures, patterns, and styles than commercial-grade wood flooring. Commercial flooring considerations involve a different set of priorities, however. While the appearance is surely something to be considered, the most important factor in choosing commercial flooring is workplace needs. For example, in the medical field, there may be a need for easy-to-sanitize flooring. Or, in a warehouse setting, wear resistance and impact resistance may be far more important than aesthetics. Therefore, commercial flooring decisions are made with function and work conditions as the top priority.
Strength and Durability
Again, while homeowners want flooring that will last, the most important concern is appearance. However, commercial flooring must meet a higher standard for wear resistance and durability. It's a fact that commercial flooring will need to endure exponentially more foot traffic without degrading. However, it must also be able to resist marring and damage from equipment, carts, trolleys, and other workplace implements that would never be an issue in a residential setting. Commercial flooring is made to higher durability and damage resistance standards than residential wood flooring.
Moisture Resistance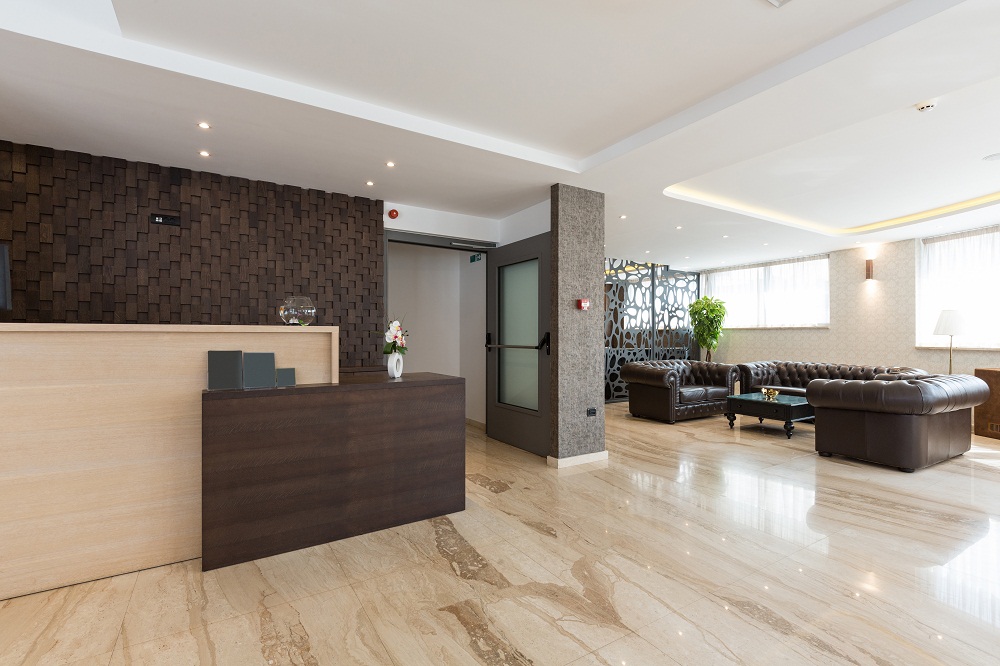 While not always the case in every industry, it's reasonable to assume that, in a commercial environment, there may be an increased need for moisture resistance. Wood flooring can be adversely impacted by the presence of moisture. Though there are some moisture hot spots in the average home, such as the kitchen and bathroom, there could be a greater chance for moisture exposure in a commercial environment. Therefore, many types of commercial wood flooring feature advanced moisture resistance when compared to their residential counterparts.
Cost
Because of the increased need for more durability, wear resistance, and moisture resistance, it's not hard to see why commercial-grade wood flooring commands a higher price than comparable residential wood flooring. That's because, to create those beneficial characteristics, commercial flooring must be made of superior materials that result in higher cost. That said, commercial floors can be expected to last roughly twice as long as residential flooring, so the additional up-front cost is mitigated somewhat over the extended life span of commercial flooring.
Before beginning a commercial or residential flooring project, make sure you understand the differences between residential and commercial wood flooring. To learn more, contact Atlanta Floor One at (404) 578-0926.