What to Avoid during Hardwood Floor Installation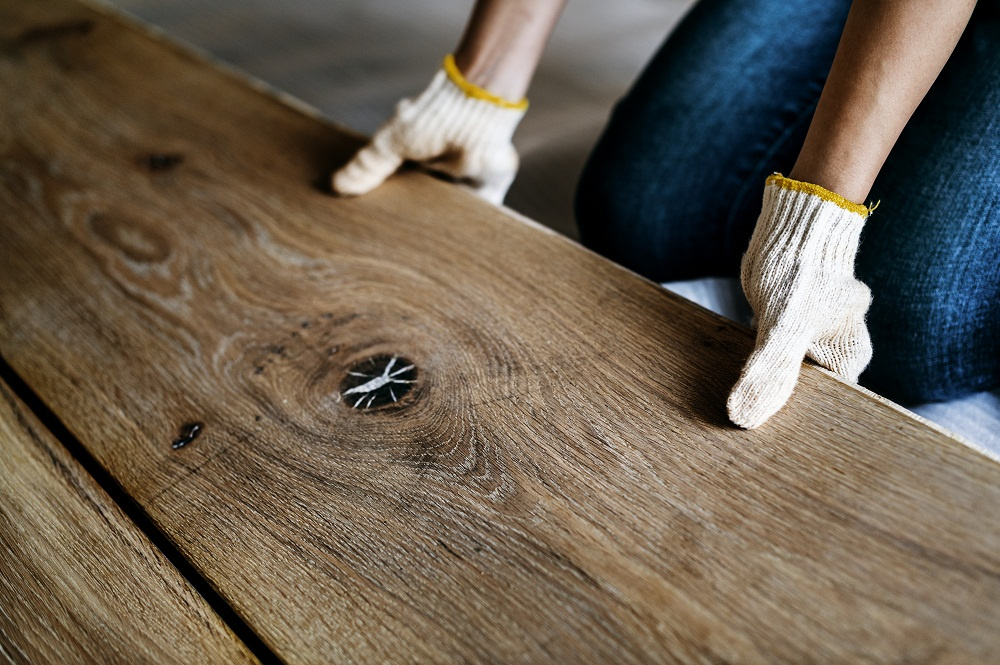 Few flooring materials can rival the classic natural beauty, resilience, and affordability of hardwood floors. Long a standard of the flooring industry, hardwood is more popular than ever before, which keeps hardwood floor installers busy year-round in many areas. While some homeowners would rather opt to hire a quality hardwood floor installation service in Johns Creek, others decide to install hardwood flooring themselves.
For those who decide to perform hardwood floor installation on their own, there are some common mistakes that should be avoided to get installation quality that rivals professional grade. Not only can an improperly installed hardwood floor detract from the appearance of your home rather than enhancing it, but poor flooring installation can create some safety hazards as well. While the average homeowner may be able to perform a basic hardwood floor installation project, it's important to avoid some of the common mistakes that often doom do-it-yourself flooring efforts. Keep reading to learn more about how to avoid common mistakes made when installing hardwood flooring.
Don't Forget the Subfloor
When installing hardwood flooring, one of the first critical steps that must be performed is proper preparation of the subfloor. The subfloor is the structure that will support the hardwood of your choice, so it's important to ensure that it's in order before placing flooring over the top of it. Few installation tasks can impact your finished hardwood project more than the condition of the subfloor. Therefore, you should make sure that there are no dips or peaks in the subfloor that could lead to future warping issues on your floor surface. Also, check for any loose, damaged, or failing boards in the subfloor. If you find them, replace them before moving forward with your flooring project. That will save you the time and effort of pulling up the floor in the future to make subfloor repairs.
Remember to Check Moisture
Another key concern when installing hardwood flooring is the moisture level of the air in your home at the time of installation. Installing hardwood during seasons of humidity extremes can result in buckling and other problems in the future. That's because wood contracts, or shrinks, when it experiences dry conditions. Likewise, it expands when the humidity level is high, and the air is saturated with moisture. Therefore, if you install your hardwood in mid-winter when it's extremely dry, you may experience buckling or cracking of the planks when the humidity rises in other seasons. If you install flooring during a period of high humidity, there may be gaps between the planks that emerge when the air dries in the winter. Because of this dynamic, you should check the humidity levels before installing your flooring and avoid extremes.
Using Too Few Nails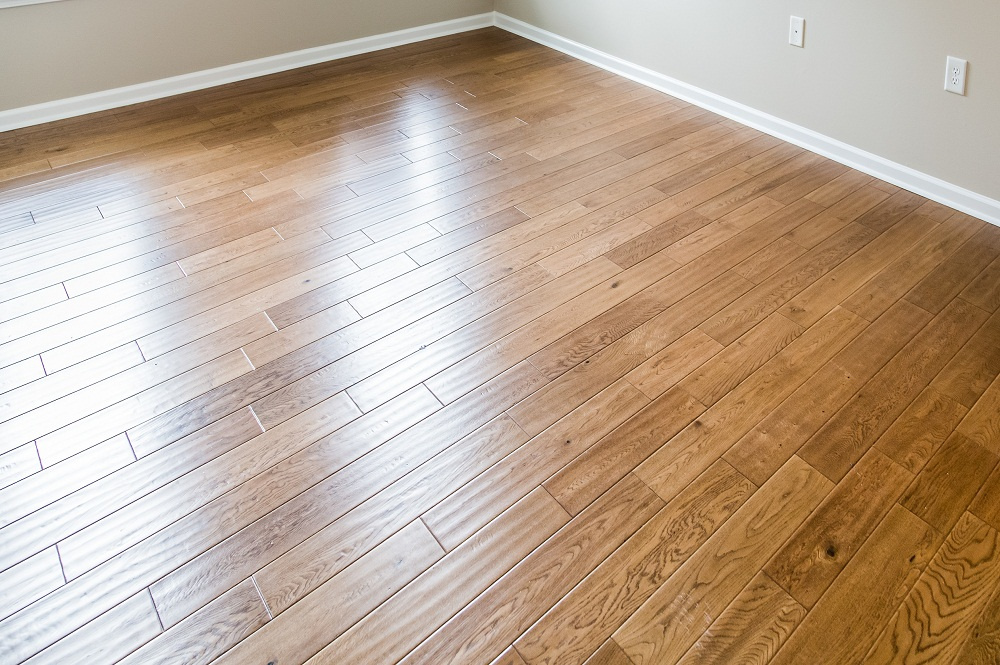 Hardwood flooring is affordable, but reflooring your entire home comes at a considerable cost. Many cost-conscious homeowners try to cut corners when they can, but some corners may prove too important to cut in the long-term. For example, some do-it-yourselfers attempt to stretch their flooring resources by using fewer nails to keep flooring planks in place. That can be a bad idea, however, even if the planks appear to be snugly fitted to one another as you install them. The constant pressure of foot traffic and changes in temperature and humidity can cause boards to move and change position over time if they aren't properly fastened. It's important that you have placed plenty of nails to keep those planks in place regardless of environmental changes and wear.
Hardwood floor installation and hardwood floor refinishing in Johns Creek can be labor-intensive but rewarding for homeowners who are willing to undertake the task. By avoiding these common mistakes, a handy homeowner can complete a flooring installation project that rivals professional quality work. To learn more about the mistakes that should be avoided when installing hardwood flooring, contact Atlanta Floor One at (404) 578-0926.