Why Should You Choose Wide-Plank Flooring for Your Home?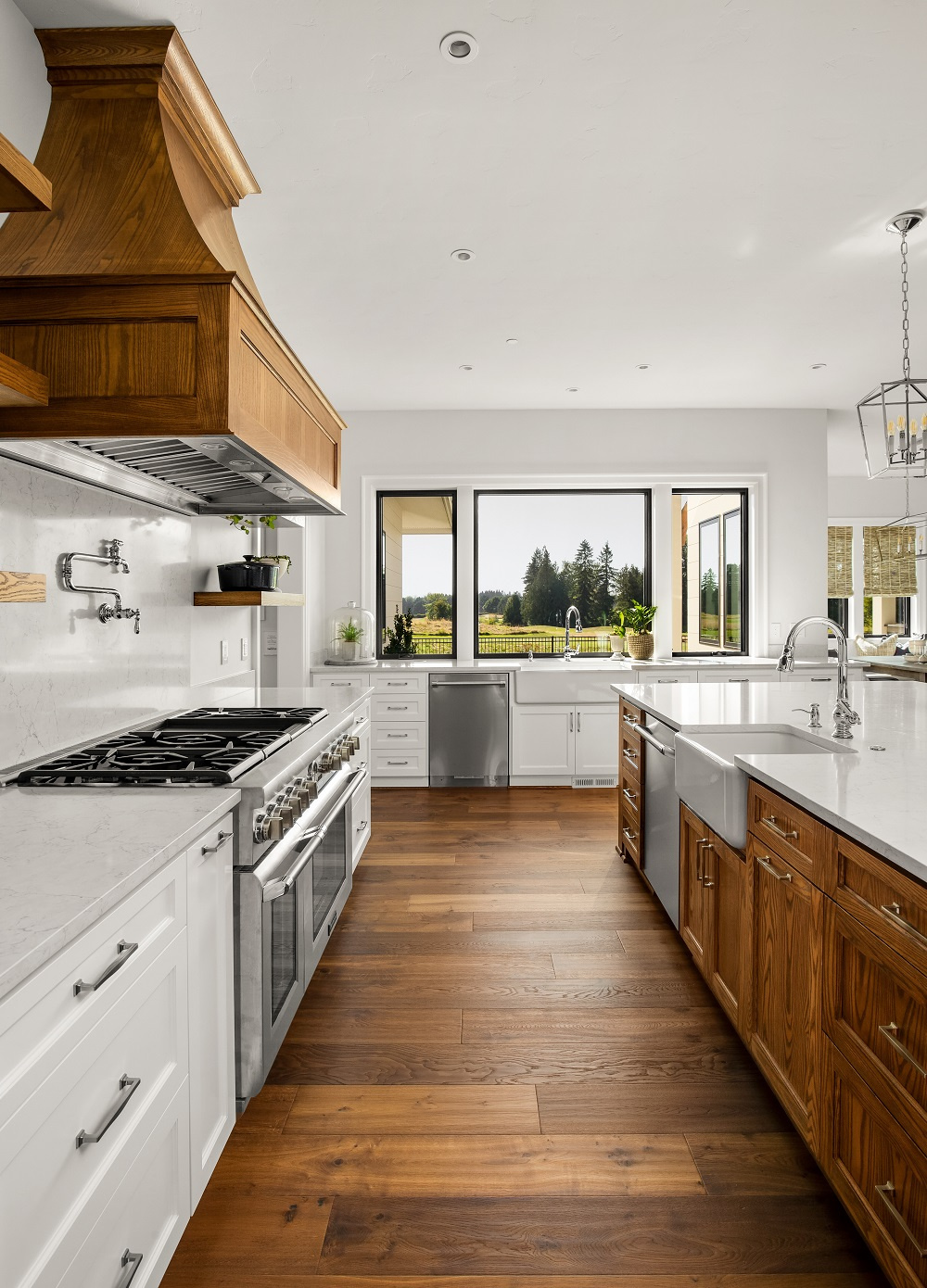 Good flooring is the foundation of excellent home design. Floors aren't just for practical use; they comprise the largest surface area in every room. This means that you should put careful thought into selecting quality home flooring. It catches the eye, provides a foundational basis for every room's color scheme, and is a key marker of the state of your home. If your flooring looks old and weathered, your entire home will seem to be in disrepair. So, it's no wonder why many homeowners choose
hardwood floor installation in Johns Creek. A professionally installed hardwood floor is an excellent choice, both stylistically and practically.

Thankfully, there are many types of hardwood floor to consider. However, this fact may complicate the selection process. There are many materials, colors, treatments, and finishes you can select, but there are also several types of planks. Wide-plank flooring may be the best option for every room of your home. These are some of the top reasons why.
Availability
Wide-plank flooring, or wood cut into individual planks of 3-inch width or more, is one of the most common plank styles. This means that nearly all varieties of hardwood - pine, walnut, cherry, and many other popular wood species - are available in wide-plank. Narrow planks, or long and thin pieces, are also somewhat popular. This style of wood - frequently seen on classic indoor basketball courts - is modern, but its availability is limited. If you want to take advantage of the character and coloring of different hardwood species, tell your local hardwood floor installation service that you're interested in wide-plank flooring.
Classic Appeal
Some design features never go out of style, like white wall paint, grand pianos, dramatic staircases, and large windows. Hardwood flooring, especially wide plank hardwood, is also classic. It has never gone out of style, nor is it likely to ever fall out of fashion. In fact, rather than replacing their classic hardwood, many people choose to invest in hardwood floor refinishing to give it a spruced-up look and a more recent layer of protection. So, if you choose to install wide plank hardwood floors, you can feel confident knowing that you made a style choice that will last the lifetime of your home. If it shows any signs of degrading, like scratches or dulling color, just call a hardwood floor refinishing service to make it look like new again. Other materials, like carpet or tile, have to be replaced when they're damaged, but wide-plank hardwood is simple to refinish.
More Vivid Look
The wider the plank, the more of that gorgeous natural wood character you get to enjoy. With narrower planks of wood, the texture of the planks' arrangement pattern takes precedence. However, wide-plank wood features more uninterrupted wood character. This is an especially appropriate choice for those who want to install hardwood with a natural finish rather than a paint treatment.
So, if you want the best flooring for your home, call Atlanta Floor One. We offer wide-plank hardwood flooring, as well as other genuine hardwood products. We also provide high-quality
tile floor installation in Johns Creek. Think of us as your go-to flooring experts, no matter what interior style you enjoy or your budget.